Spring And Summer 2020 Theme Trend Outlook ——Plastic-Free Coast
Time:2019-03-19 15:26:23 Source: Click:
The oceans give us life, and we give them plastic. The theme of world environment day 2018 is "quick fix in plastic war", which aims to call on the world to work together to fight against the problem of disposable plastic pollution. The United Nations environment programme (unep), together with the Chinese goodwill ambassador, recently launched a "clean ocean" campaign. According to the latest statistics of the United Nations, the global annual production of plastic is expected to reach more than 300 million tons, half of which we have only once discarded. Left unchecked, the oceans will have more plastic waste than fish by 2050. In fact, the ocean is a whole, without boundaries. It is urgent to protect the ocean. We pursue the coast without plastic, and give sea animals a pure living space.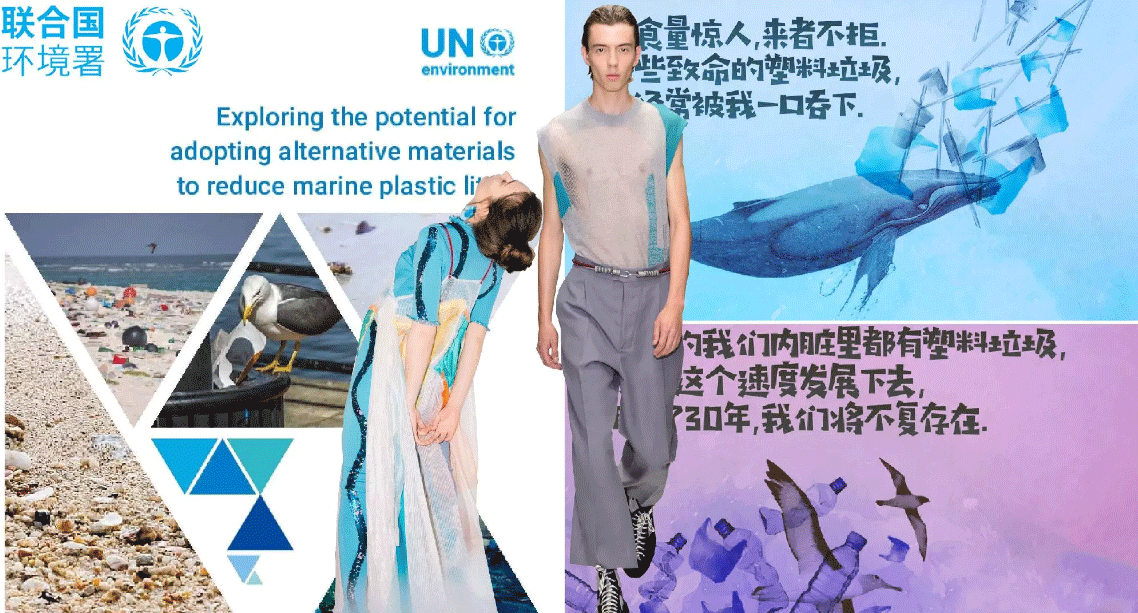 Inspired by events
Alkemy X's public service AD for Sea Shepherd, The Plastic Ocean & Plastic island. At the beginning of the short film, it presents a magnificent abstract ocean scene. The creatures in the sea seem to swim in the water in a very comfortable way, only to find that they are all false appearances. In fact, they are struggling in the plastic. (1-1, 1-2) with the rising sea level and the continuous consumption of plastics, the Marine environment deteriorates rapidly. Architects try to use discarded or burned plastic waste to tap into its architectural potential. By reminding people that plastic is harmful, this kind of plastic island building is hoped to inspire people to pay attention to environmental protection and protect the ocean from disasters. (2-1, 2-2)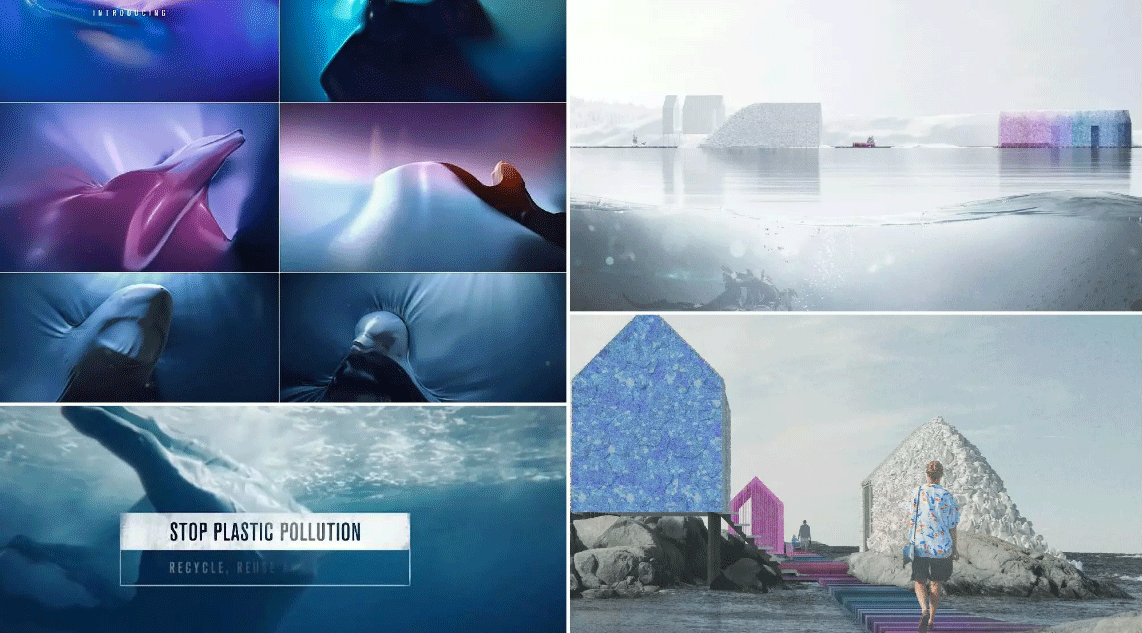 Color orientation -- confrontation and symbiosis
Blue ocean or plastic ocean. In this season, we focus on Marine pollution. The base color of Marine water with pollution erosion is matched with impressionistic green and breathable pink and purple to form a brand new color matching experience in spring and summer 2020. Clarity and gloom, light and dark, mix with each other. We are all trying to find a balance between confrontation and symbiosis, between human beings and the ocean.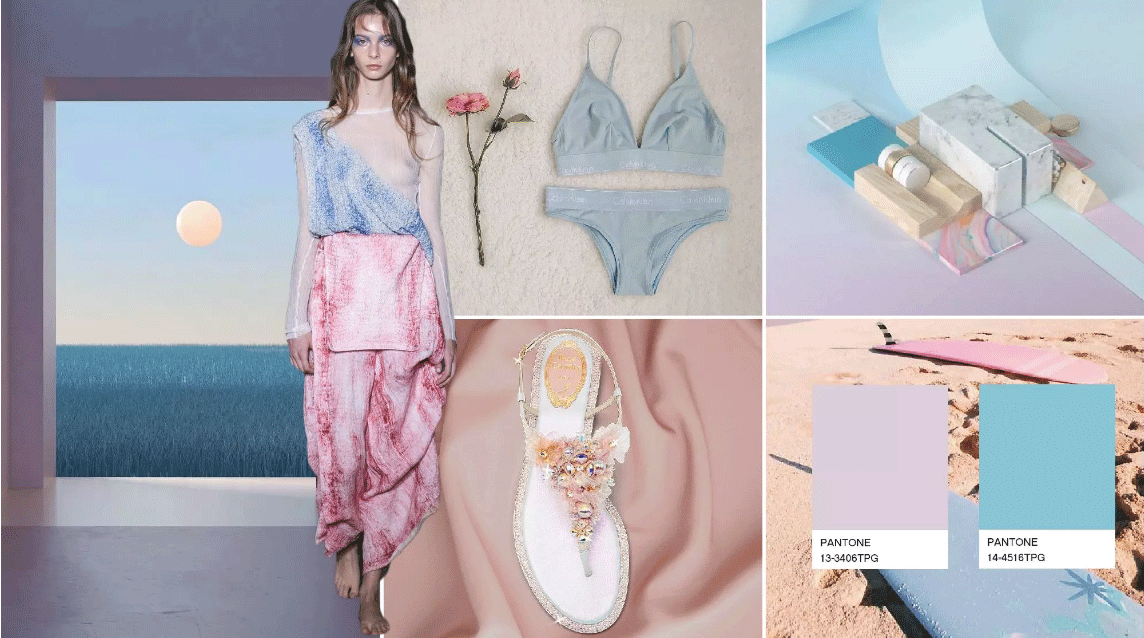 Material direction of women's shoes -- glitter
The glitter effect on the surface of glitter creates a soft and beautiful feeling of ripples on the sea surface, which is very girlish in the performance of the single product.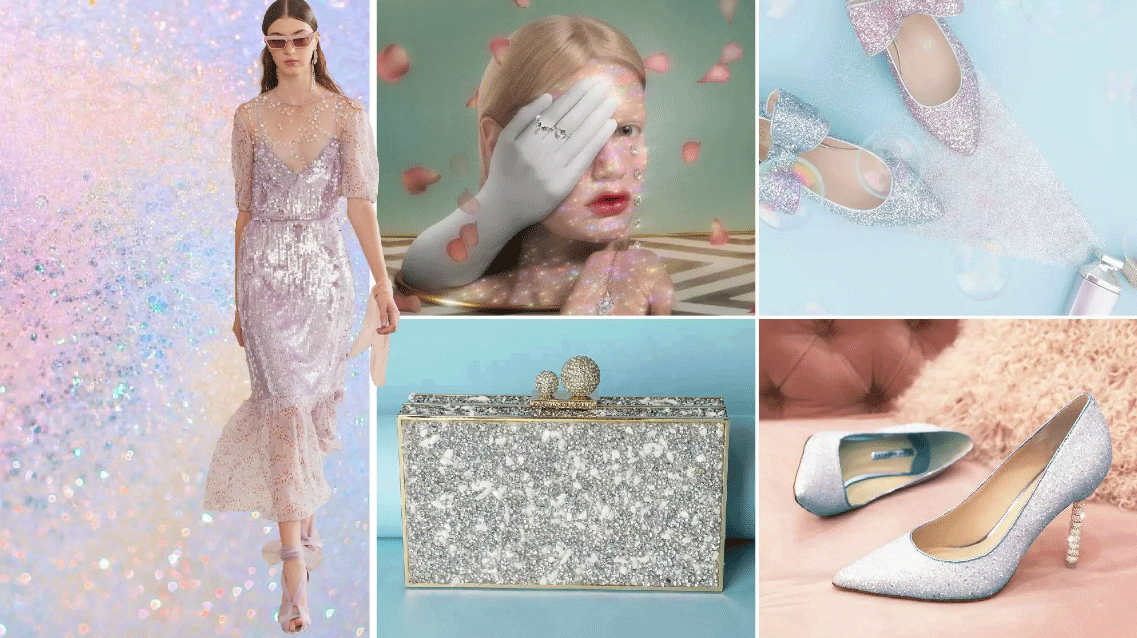 Men's shoes material direction - natural lafite
The materials woven by laffy grass can be used in spring and summer single style, and the upper or sole can meet the environmental protection and waste utilization background.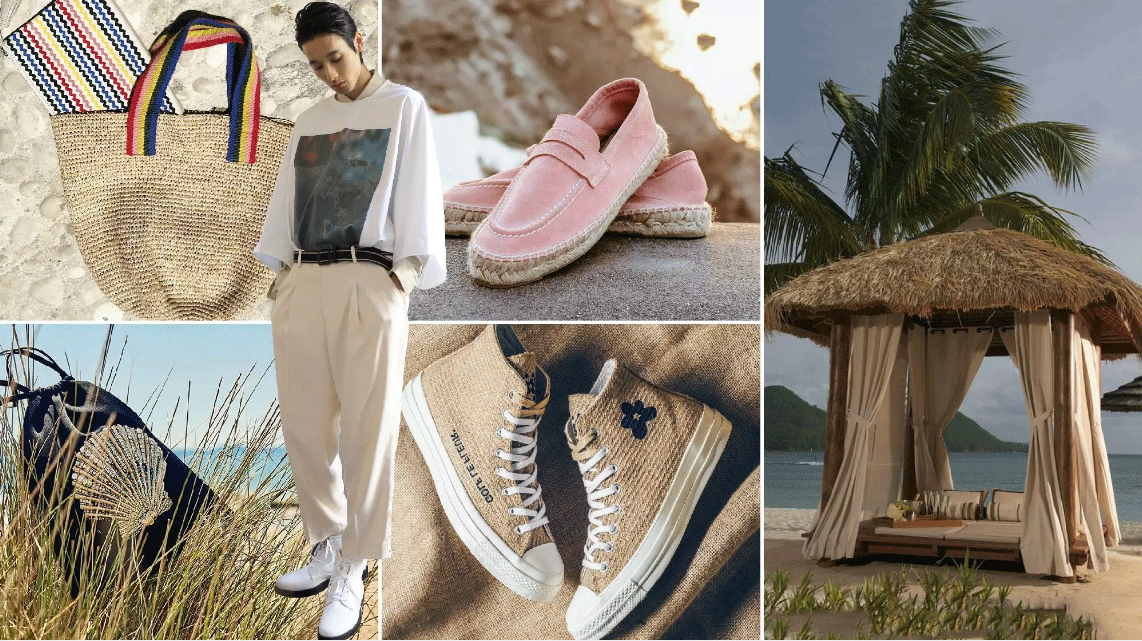 Direction of women's shoes pattern -- flowers like brocade
The elements such as herbaceous plant are used reasonably, the color is rich and bright, individual expression and combination are arranged, sending out vitality.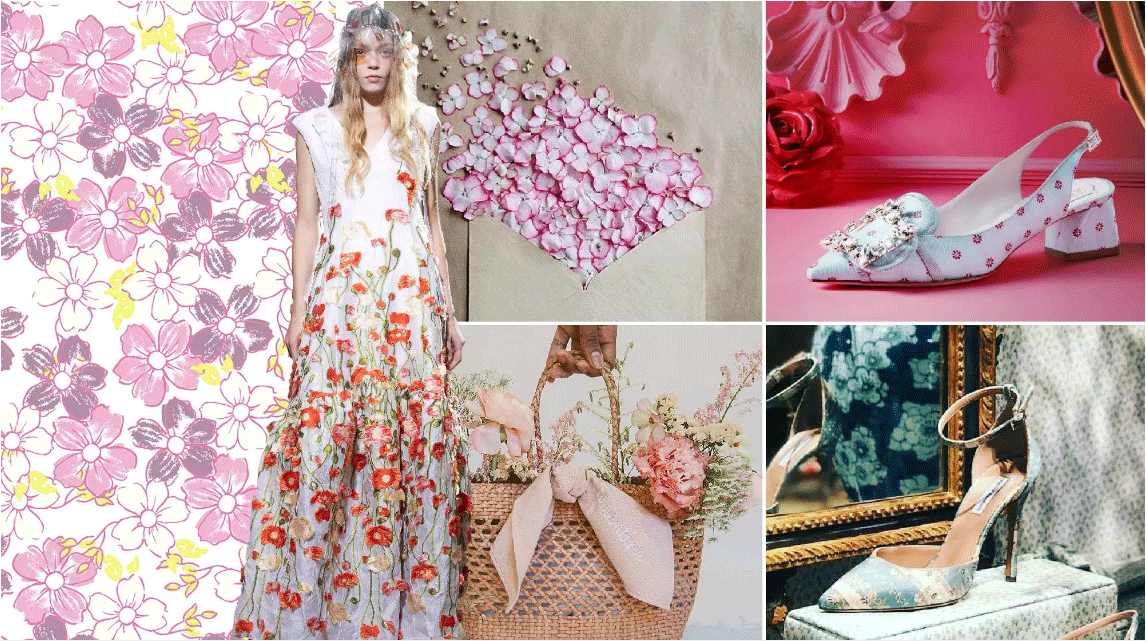 Direction of women's shoe elements -- Marine products
Shell, pearl and other elements will cover the fashion industry, simulation shell or shell profile, will be presented in different forms in the single product.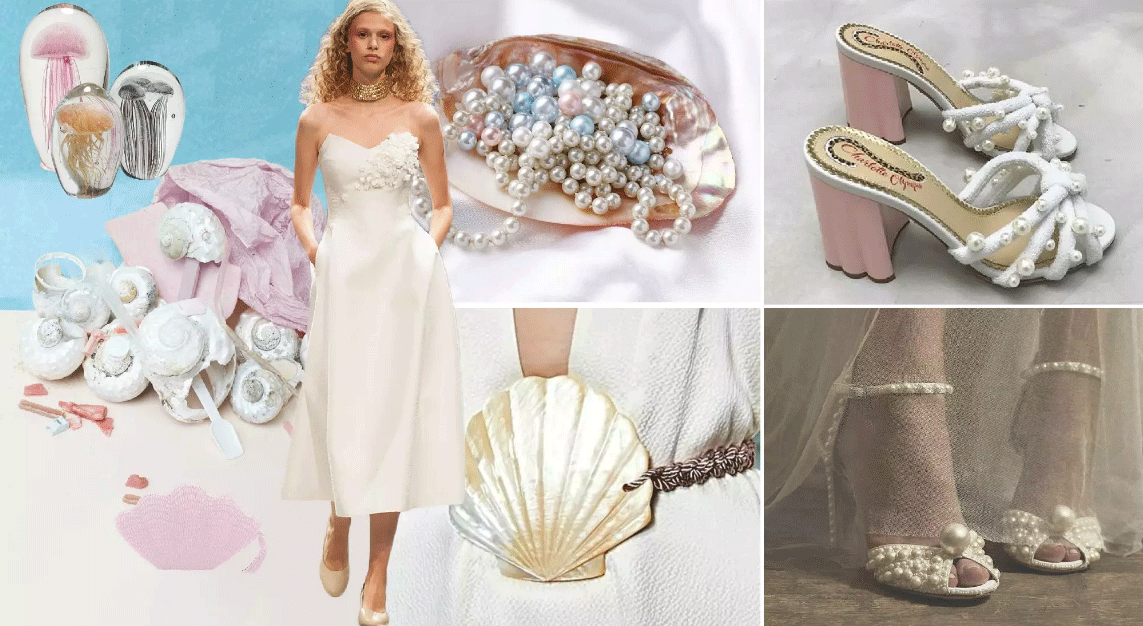 Women's shoes craft direction -- hand nail bead
Glittering and translucent the crystal bead that get rid of is acted the role of, use manual means to enchased at vamp, extremely simple or the design of heavy and complicated, have custom-made advanced glamour likewise.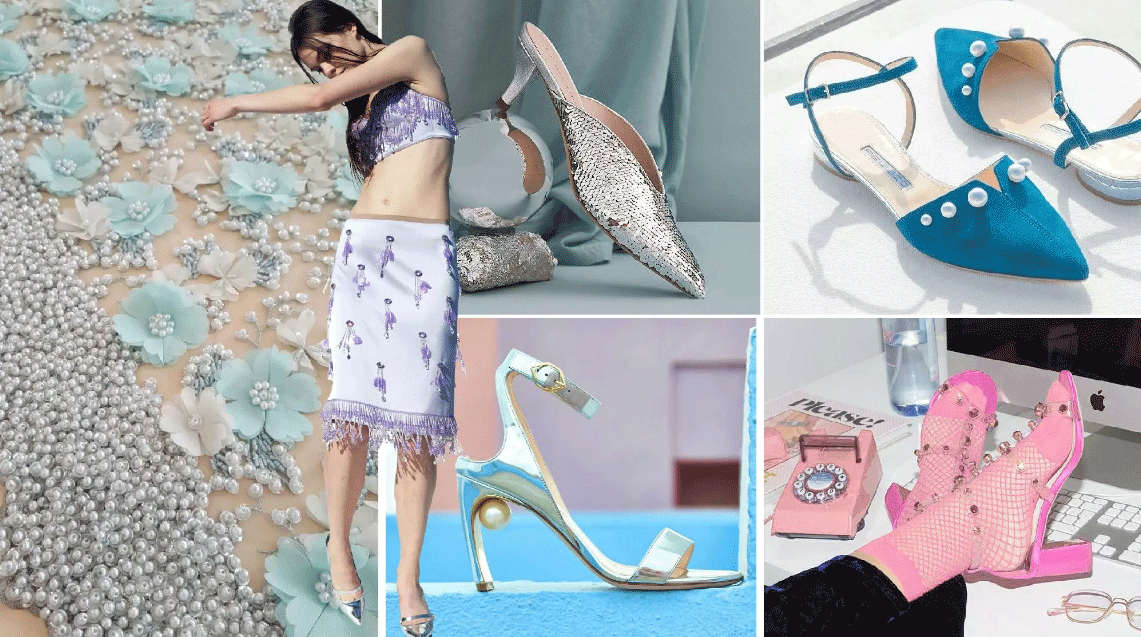 Women heel bottom direction - transparent crystal
Transparent with is chun xia follows the window in profile qualitative, pure transparent with already cannot satisfy the design imagination of stylist, join colour to will be transparent with another design characteristic.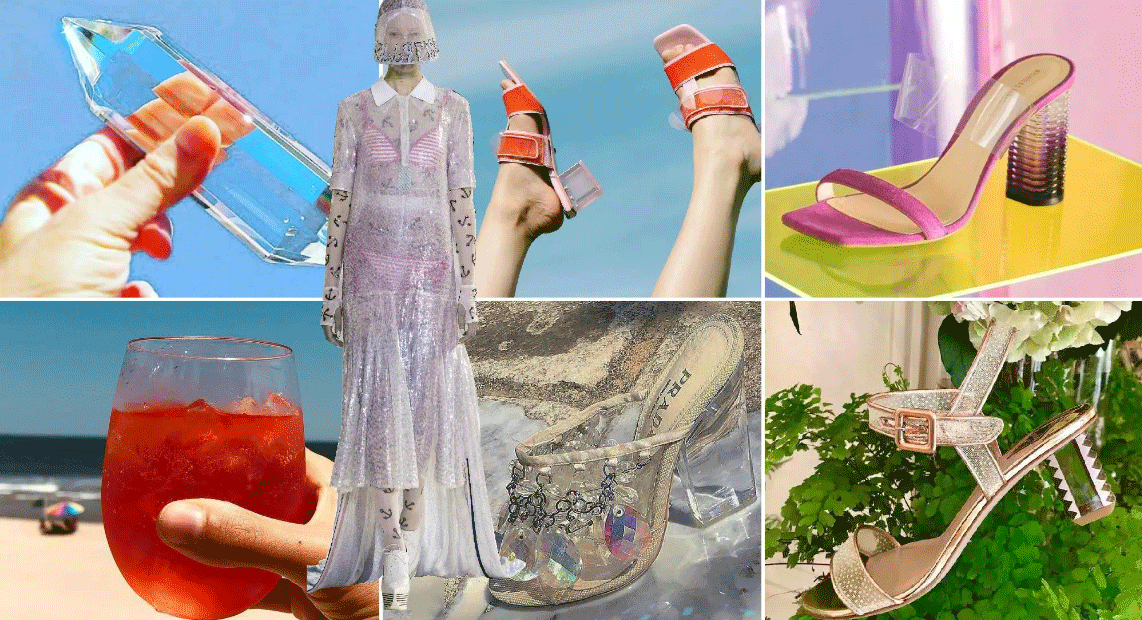 Women's style direction - high heel sandals
Ankle strap sandals are a great way to show off the elegance and fineness of your feet, with a smooth, curved design or an asymmetrical shoe for a sexier look.