velvet shoe design
Time:2017-04-11 09:07:11 Source: Click: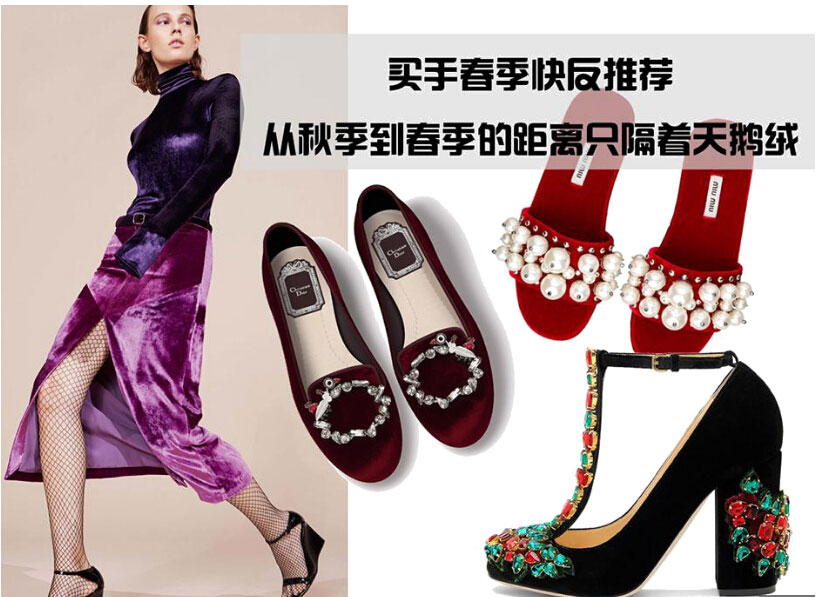 After a while ago, each famous brand turns into a fashion show, the fashion circle set off a velvet trend, whether Europe or Japan and South Korea and other fashion brands have launched a single product with velvet.
Velvet is always used in a suit or evening dress, and the color is usually black as the mainstream, this season there are a variety of colors, different designs of velvet apparel, whether it is clothing or bags,
So Naturally in a variety of shoes on and no one can escape the trend. Compared with velvet velvet velvet can wear a sexy, neutral low-key, textured sexy. From 2016 to 2017 in autumn and winter spring open up single shoes.
Velvet
The pastel color of the velvet it is romantic leisure style, use for sandal it is very romantic. Exudes a gentle woman is absolutely essential for girls,There is a kind of embrace the vitality of youth.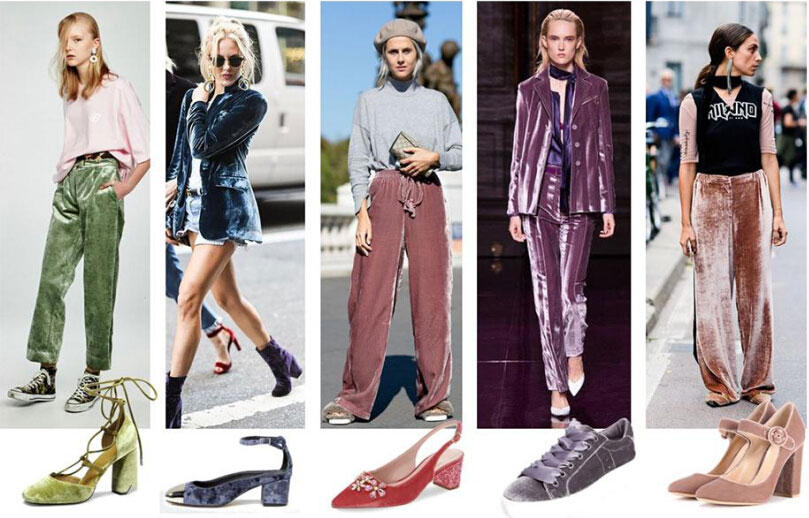 Heavy Colored Velvet
The dark velvet emphasize luxury. Used in a single combination of sandals and diamond ornaments, embroidery decoration to add luxuriant sense, especially suitable for evening dress and party makeup used.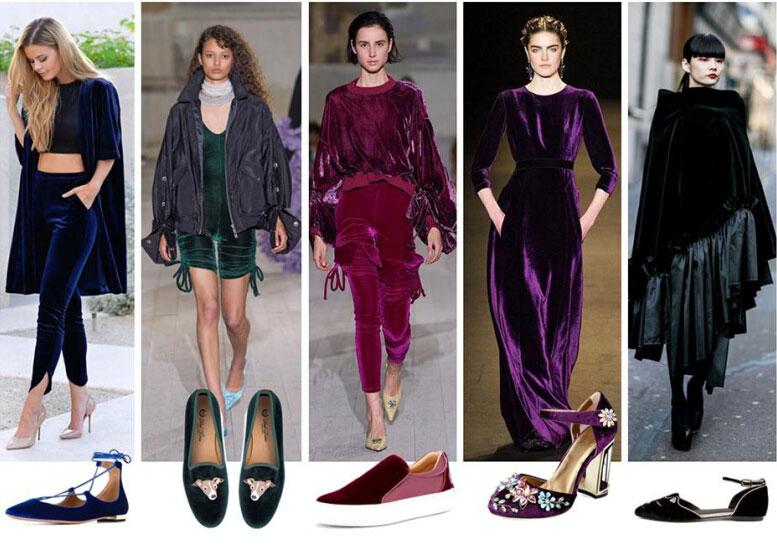 Heavy Craft Velvet
From the rise of the last season, the extension of the embroidery process to this season, is still one of the indispensable elements of leisure style. Can be luxurious, can be fun, retro, a variety of forms of expression so that the shoes in modern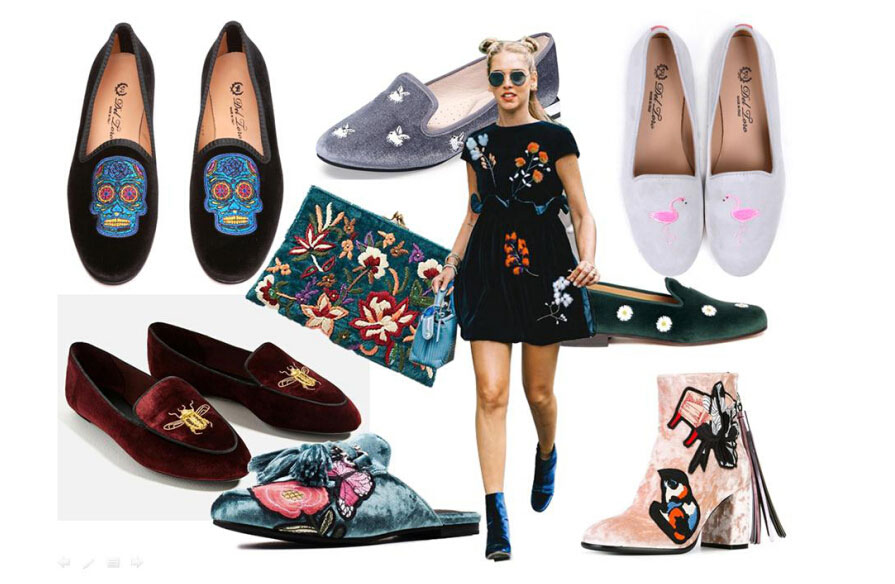 Trimming With Velvet
This is the diamond and the strange gorgeous feeling of luxury velvet collision was the perfect blend, make more sense of luxury or a flamboyant style suitable for high grade. To attend formal occasions,
Simple and elegant dress collocation is the focus of the audience. A little diamond studded deep mouth, whether work or shopping can make one of the bright eyes.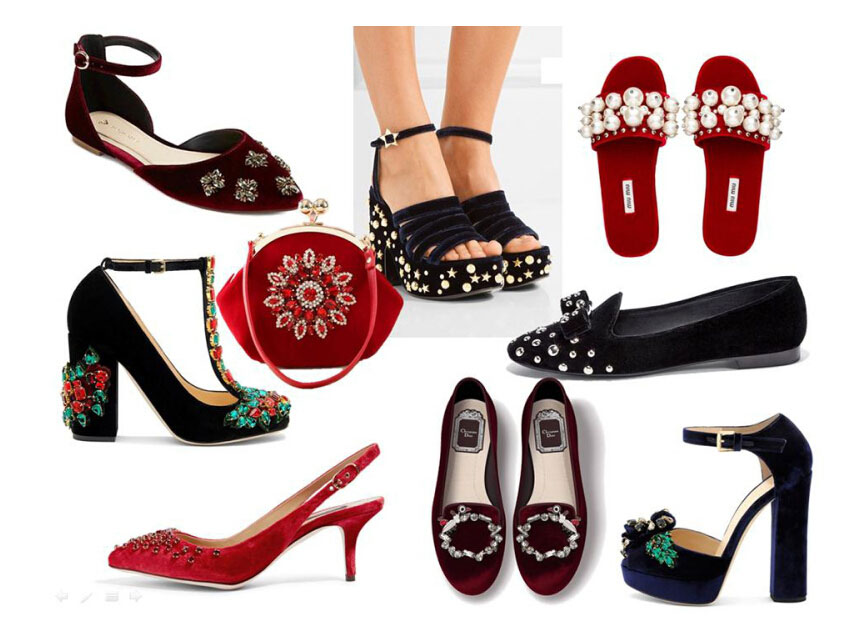 Hollow Style
The best show romantic is in shoes. Velvet texture collocation hollow or after the band revealed the design heel skin sexy taste, rendering full force.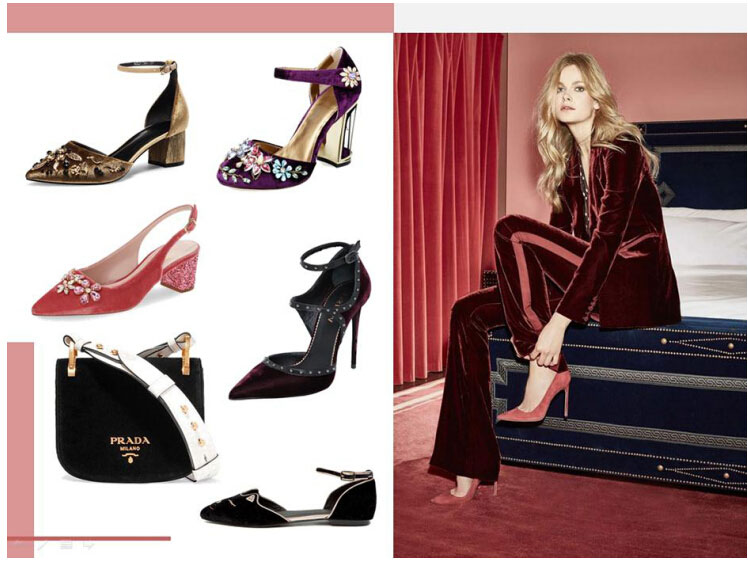 Flat&pumps with Velvet
Most can show the feminine is shallow mouth shoe. A single classic dress, Mary Jane, expression of thin belt and ankle straps and other shoes, metal luster and rich colors to match, as
Spring and summer perfect cross seasonal single product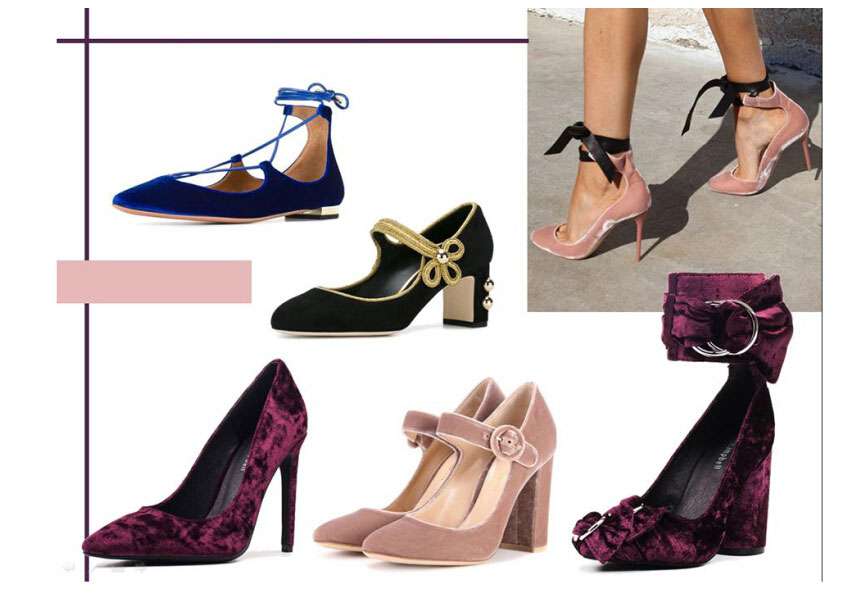 Oxford with Velvet
Oxford has always been the retro shoes in recent years in the retail market popularity soared. And the emergence of velvet gave Oxford shoes bring another kind of play: diamond design heel, paint and leather
Raw materials and so on are showing a low-key classic elegant flavor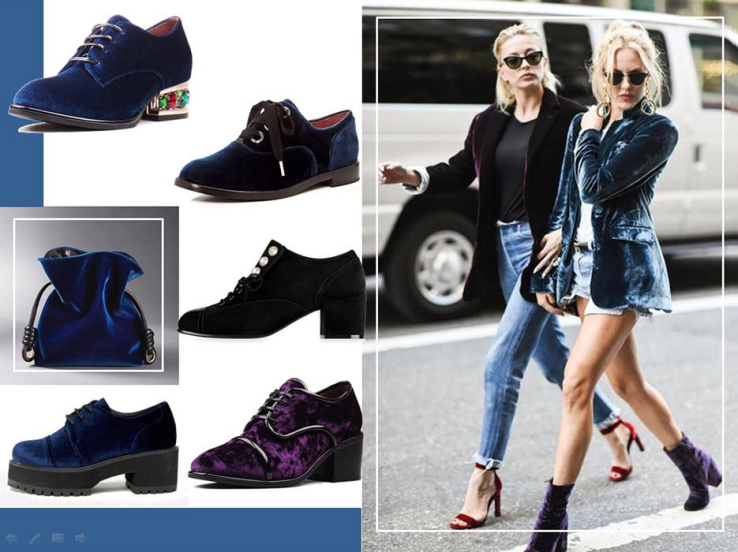 Causal shoe velvet
Fashion sports wind has become a popular trend in the market, the introduction of a variety of sports shoes, dazzling. Want to be comfortable in autumn and winter fashion to wear the law is a gorgeous fashion sense Velvet sneakers.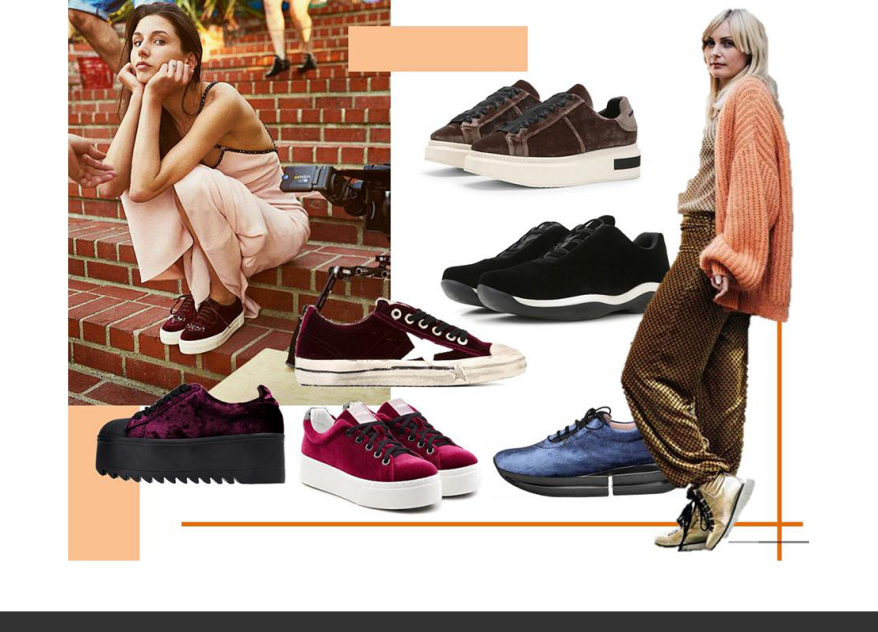 Ankle Boot with Velvet
This season is the most fashionable to wear non velvet boots perfectly. Light gray, light pink, calm deep purple, indistinct light under the irradiation of light. This is velvet
Charm, low-key luxury so that each color has its own unique flavor!