1819 Fall & Winter Female Colorful Position
Time:2018-06-30 10:42:27 Source: Click:
With the change of the world pattern, americans' sense of superiority has been challenged by trump's election as President of the United States, pushing the topic of women's rights to the peak, and a new round of American classic trend has returned.
MO.1 Smoke Gray
In large areas of different colour composed gentleman temperament grey family retro nostalgia leaves yellow color collocation, then sprinkle sauce red do match, as if in in the shade of ivy league campuses, all show aristocratic temperament
.
Soot khaki crisis in superior application more conspicuous in the classic style, combined with concise and spell able lace-ups, a riding boots, slender and delicate shallow flats, low with agile bump color stretch ankle boots shoes.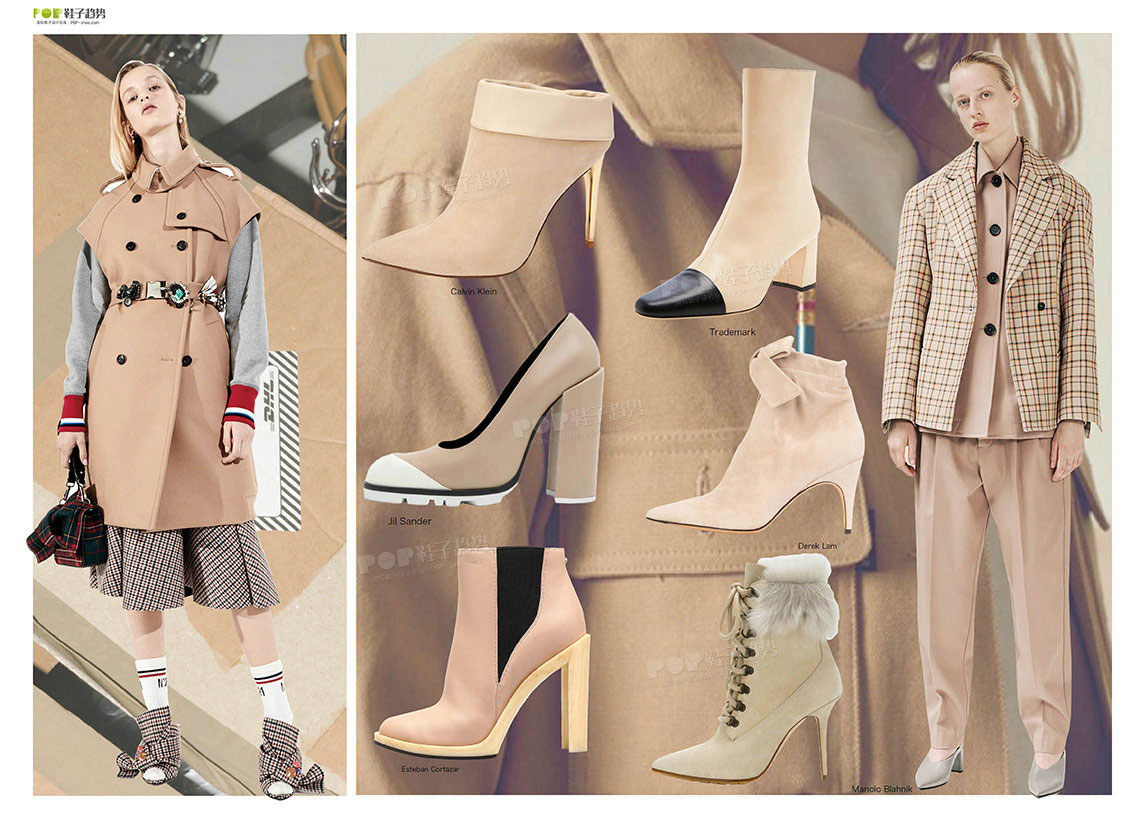 Horizon blue is one of the most noticeable colors in autumn and winter of 18/19. Its color is bright and colourful, but permeate the tonal of youthful vigor. Set off a positive campus atmosphere.18/19 autumn and winter sky blue than blue summer cool and refreshing, a whole composed by many, is tie-in a ivy league college the colors of the wind to do an ornament, make integral color and lively, full of the joys of young.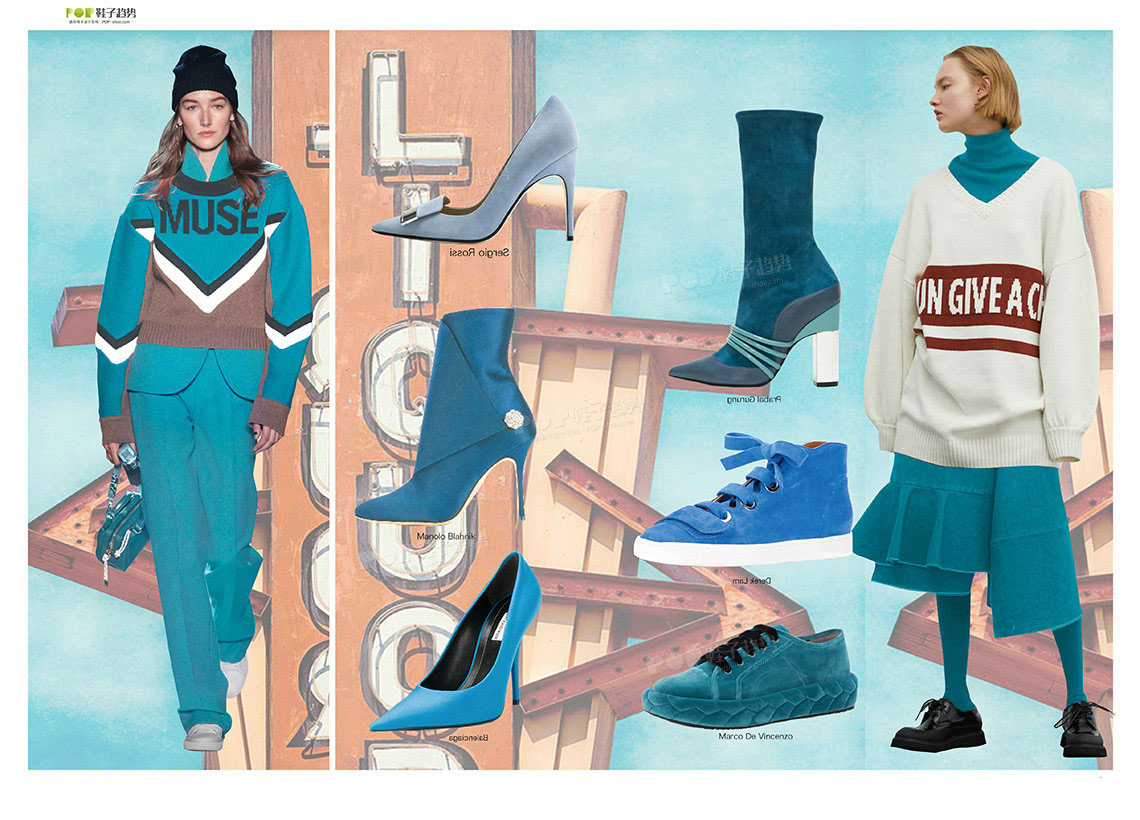 NO.3 ketchupz

Ketchupz is an important color in 18/19 autumn/winter reds. Tomato red low-key elegant, showing a silk arrogant temperament. The most appropriate expression of women's rights in the workplace.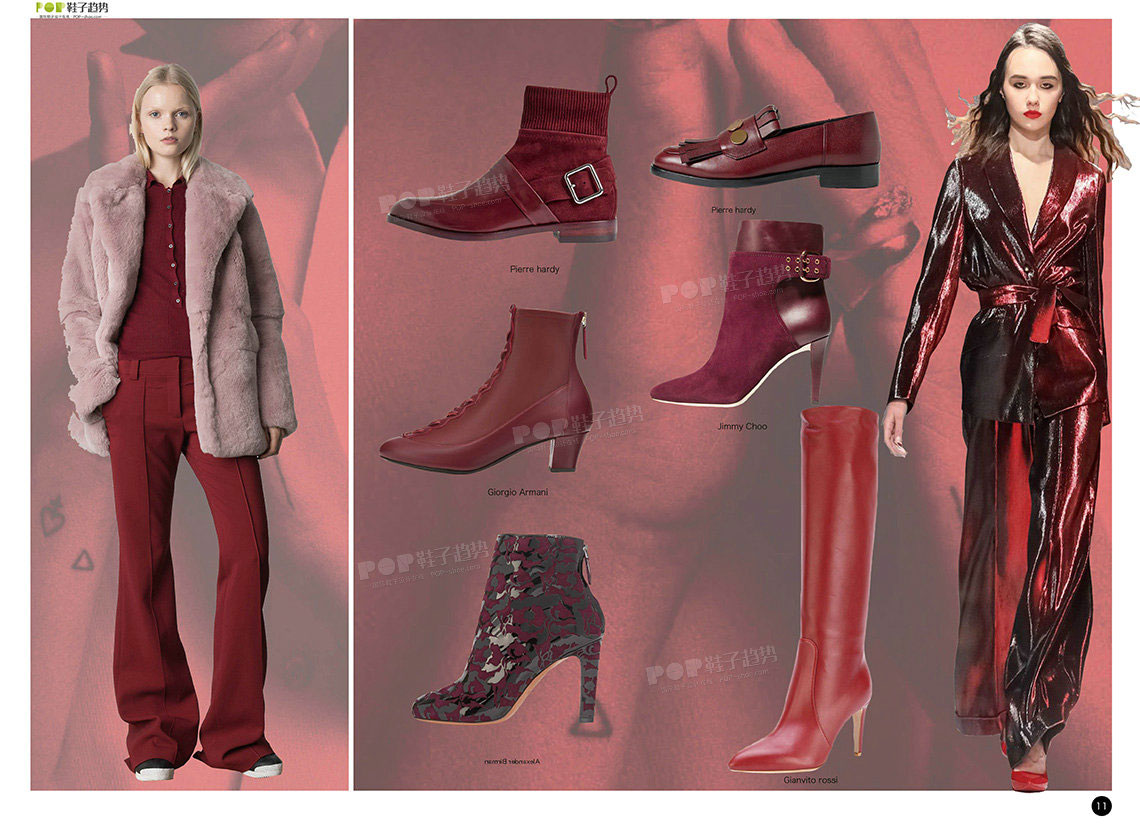 NO.4 Paiisian blue
Memory blue has the smell of memory. Precipitation culture breath again, this colour is in the skin material that micrograin feels or burnish feels better, silky smooth cloth, velvet can the feeling that recall restoring ancient ways expresses to the extreme.Cyanosis blue has a calm hallucination under the subject of subjective hallucination. With rhododendron red collocation has a static movement, a cold and hot contrast feeling, sense and emotion coexist.