Welcome to our factory for an interview.
Time:2018-10-16 10:15:55 Source: Click:
The shoe industry spread such a saying: China makes a shoe in guangdong, guangdong makes a shoe in dongguan, dongguan makes a shoe in houjie. Dongguan has the most complete industrial chain in the world, and houjie is the origin of China's modern footwear industry.
Shoe bag industry is one of the important industries in houjie town. According to the statistics of dongguan leather and shoes association, there are more than 200,000 people working in the shoe and bag industry in dongguan, accounting for nearly 40% of the total population of houjie town. At present, there are over 6,600 registered enterprises related to shoes and bags, with annual output of about 500 million pairs and export of about 400 million pairs. Annual capacity of luggage is about 100 million, export is about 80 million.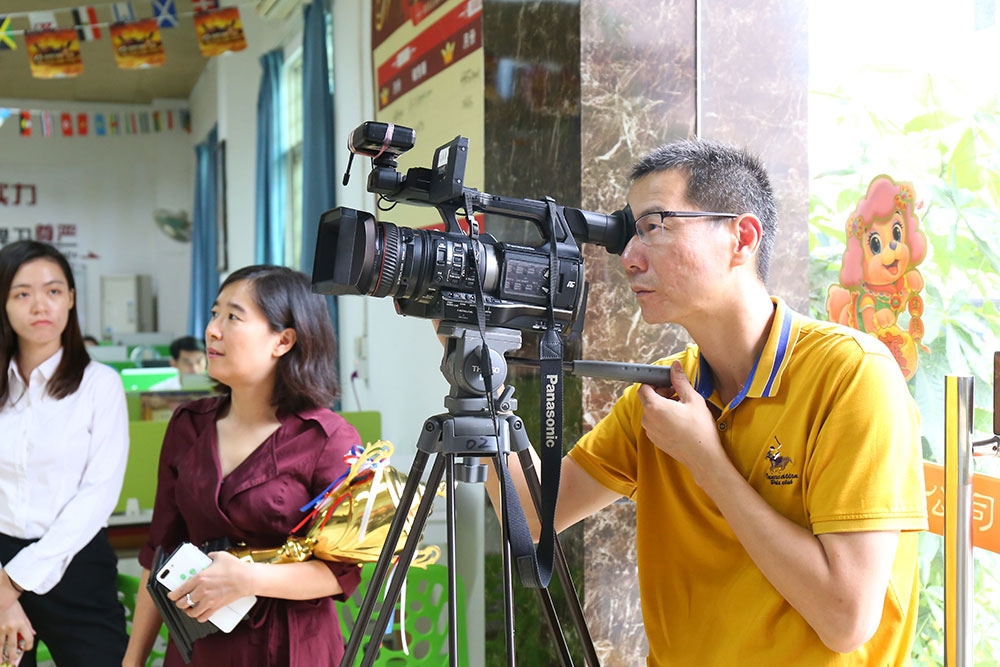 Today we have welcomed a special group of guests to our factory.They are the journalists at the TV station.
First of all, very welcome to visit our factory.
The reason why they want to interviewed is to know about the development of our factory in recent years.
They photographed our office, showroom and sample room.Finally, the reporter interviewed our company manager. Talked about our company's development history, and future development situation. The whole conversation was very pleasant.